If you need networking done for your organization, you need low voltage contractors. From the telecommunications lines that keep your company's productivity up to the cable lines that keep your Internet going, low voltage contractors are able to deliver best-in-class networking and wiring services for your organization. We'll set up new connections, complete your new office build-out, or repair existing lines.
Here's everything you need to know about our friendly, professional low voltage installation services.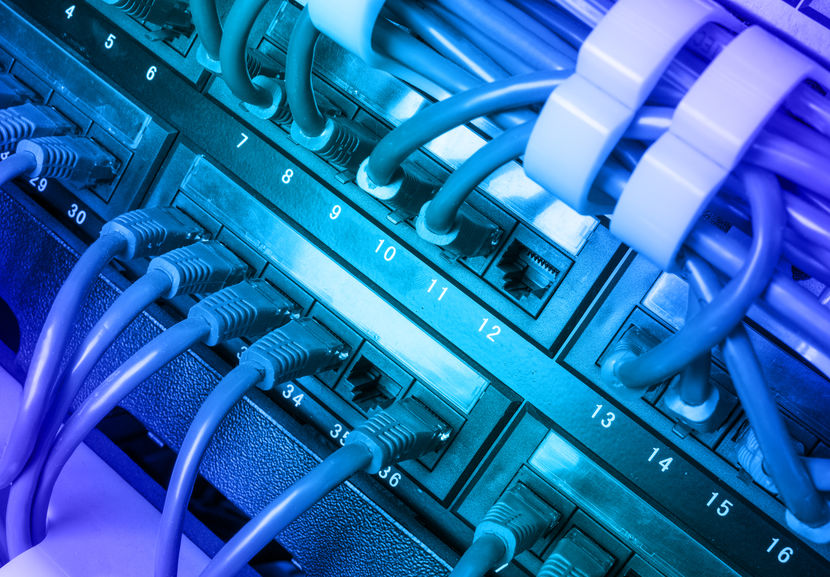 The Services Provided by Low Voltage Contractors


When would you call a low voltage contractor? Many clients call us when they're completing business build-outs Electrical contractors handle electrical outlets, but everything else, from telephone lines to cable lines, will need to be installed by low voltage contractors. A low voltage company will be able to install your security alarms, telephone lines, and your fiber optic wiring, to ensure that your company has connectivity wherever required.
When you need computer network connectivity or telecom connectivity, you need a low voltage contractor. Low voltage contracting companies can help you streamline and improve upon your server room wiring and make sure that your office is wired correctly before your staff moves in.
Our low voltage installation services include:
Telecommunications lines. Run telecom lines throughout your offices, organize the telecom lines you have, install a PBX system, and more. The modern office runs off cabling, and cabling has to be efficient and reliable. When cabling is efficient, it's easy to manage and maintain, and the network itself is less likely to experience issues.
Cable lines and fiber optic. You need to have your internet connectivity where you want it. Whether you're installing new server room technology, or you're just trying to expand your existing network, we can help.
Installing alarms. Alarms are the perfect way to protect your business, but most of them need to be hard-wired. Low voltage contractors can help install motion detectors, door alarms, window alarms, and fire alarms. Alarm installation has to be handled correctly to ensure the security of your perimeter.
Lighting. Some types of lighting should also be installed through low voltage installation. If your organization needs lighting or sound systems, a low voltage contractor can take a look at your needs.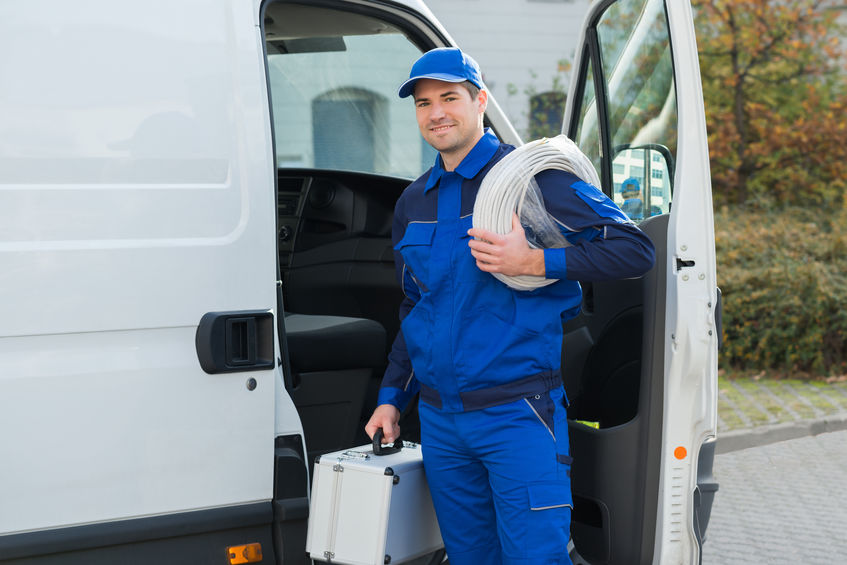 What is a Low Voltage Contractor?


Low voltage contractors are contractors that work with low voltage electrical work. That means that we don't run power lines! But we do run virtually everything else. When you're installing security alarms, telecommunications solutions, and networking cabling, you don't need an electrician. You need a networking professional. You need low voltage contractors. Low voltage contractors will be able to install your networking cables where you need them, and they'll be able to organize your cabling for better maintenance in the future. Low voltage companies can help you repair your cabling as needed, and troubleshoot connectivity issues with your telecommunications solutions or cable solutions. Even if you already have telecommunications systems and cable systems installed, they may not be designed the way that they should be.
We go by the mantra, "It's not just cable, it's the connection to your success" and we wholeheartedly believe that.
That's why, at Kace Communications, our professionals make every effort to go above and beyond our customers' expectations. With years of experience and some of the region's biggest corporations, as well as extensive knowledge of the best products in the industry, you can rest easy knowing that our telecommunications company is the right choice for your building or business.
RCDD on staff
An RCDD has been taught the importance of achieving an efficient, cost-effective, future-ready system, and adds credibility to your project by implementing a smart design.
Cost Effective
Kace Communications works with you to layout a smart, cost effective plan for your cabling needs.
IBEW Local 150
We are proud to be a IBEW Local 150 Union Shop.
"Forest Financial Group has an excellent professional relationship with Kace Communications.  They have always been knowledgeable, always reliable, and always cost-conscious on our behalf.  Over the years, Kace has become our only "go to" communications infrastructure provider.  I recommend them without hesitation."
---
2019-08-14T10:36:00-05:00
"Forest Financial Group has an excellent professional relationship with Kace Communications.  They have always been knowledgeable, always reliable, and always cost-conscious on our behalf.  Over the years, Kace has become our only "go to" communications infrastructure provider.  I recommend them without hesitation."
https://kacecommunications.com/testimonials/david-jacobson/
Get Connected to a Structured Cabling Specialist

See how we can assist you in finding the best
possible solution for your needs.
Choosing the Right Low Voltage Installers
How do you know that you have a trustworthy and reliable low voltage installation company? Many alarm services or telecommunications companies have their own installation, but there are advantages to working with your own low voltage installer. Your own low voltage installer will be able to install everything perfectly to your needs and requirements and will be able to offer support in the future as needed.
Here are some questions you should ask before hiring:
Do they have any references? References are one of the best ways to determine whether a company is trustworthy. If they don't have references, take a look at their online reviews. One or two negative online reviews may not be a bad thing, but multiple negative online reviews will give you a good picture of what you can expect.
Can they make any suggestions? Low voltage companies are experts in telecommunications cabling and network cabling. An experienced, professional company will be able to make suggestions regarding your current setup, and the best ways to improve upon it. This is one of the major advantages of working with a low voltage contractor rather than through other installers.
What products do they use? When it comes to telecommunications and networking, it's ideal for the company to use solutions that are meant to work together. Often, the company can get great deals on the right products.
Do they have guarantees or warranties? You don't want to have your network installed only to find that you have an intermittent connection the next day. Low voltage companies often warranty their work for a certain amount of time, so you'll get repairs done without having to spend more money.
Are they certified? Ask to see their certifications. The best low voltage companies are going to have a suite of certifications related to cable installation and connectivity. Make sure their employees are certified and experienced.
This is only a jumping-off point. Make sure that the company communicates well with you, and don't be afraid to ask questions! You can get multiple quotes for a project  but remember: The cheapest bid isn't always the best.
Finding Low Voltage Cabling Companies Near Me
How do I find low voltage contractors near me? If you're looking for low voltage cabling companies, look no further. We are a trustworthy, certified, professional company with experienced, friendly networking professionals.
For a low voltage company, you want a company that specializes in the type of work that you want done, and that will support all of your company's needs. If you need networking cable and telecommunications cables installed, you want specialists.
Call us today to find out more!