The Building Industry Consulting Service International, Inc. (BICSI) was established in 1974 as an industry association to assist firms that provided services for telecommunications consultants. As the field of information technology developed and grew over time so did Bicsi's scope which now includes all professionals dealing with communications infrastructure or any other related areas like electricity distribution networks etc., throughout ICT sectors such as phone systems cabinets, computer hardware & software installation, data processing consultation, network design / implementation and more.
The City of Chicago's Minority and Women-Owned Business (M/WBE) Certification Program demonstrates the city's continued commitment to supporting minority-, women-, or person-owned businesses by offering certification opportunities. The Department of Procurement Services Certification & Compliance Division certifies MWOBs that meet two criteria:
At least 51% ownership by a minority or a woman and more than 50% is controlled by one or more groups.
Leviton Certified Installers are selected based on their expertise and professionalism. They only certify installers who have been trained in the latest networking standards, as well as installation practices that ensure your network will be up-to-date with all of its components - from wire materials to equipment type. For increased protection for your investment choose one out of our certified professionals today!
WilsonPro is committed to providing the best possible cellular signal amplifier experience. Certified Installers are trained and certified in installation, so they can provide personalized service for unique situations - no matter how big or small! Certified installers have completed their comprehensive training, now recognized as a BICSI CEC provider.
Hubbell is committed to providing Certified Installers with industry-leading products and system performance training. As a result, Hubbell offers two comprehensive training programs that are eligible for BICSI Continuing Education Credits (CECs).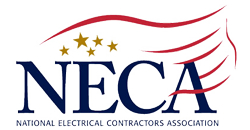 NECA-IBEW Electricians are the best in their field when it comes to electrical installations. They have a highly trained, union workforce that can provide you with any type of project big or small throughout Northeastern Ohio and Western Pennsylvania. With NECA-IBEW Electricians, you can be sure that your electrical installations will meet the highest quality standards and offer complete safety for any project.
The IBEW is a robust and influential organization that has been instrumental in the development of American industry. In 1891, ten electrical workers from St Louis Missouri gathered to form what would eventually become one of America's most powerful unions-the International Brotherhood Of Electrical Workers. With hope and determination they created an effective labor group with integrity unparalleled by any other at this time period or since; contributing greatly not just for themselves but also others who came after them through our legacy which lives on today.
PartnerAlliance installers are trained and certified to install Belden solutions. Certified installers have been trained by Belden system engineers in the best practices to properly install Belden solutions for the best performance.
Additionally, Belden allows its certified cable installers to offer clients a 25-Year Product Warranty and Lifetime Application Assurance. This combination ensures that the installed system will meet or exceed industry standards for 25 years.

Lencore is a company that has been providing the best in sound masking, paging and audio systems for over 50 years. They have enjoyed many successful partnerships with other companies to provide customized solutions throughout North America since their founding. Lencore trained installers are able to install, troubleshoot, tune and commission Lencore systems.
The CommScope Infrastructure Academy is the global training ground for their PartnerPRO Network. From its inception, this institution has provided professionals with skills that ensure they can provide customers consistent value no matter where in the world they are working at any given time.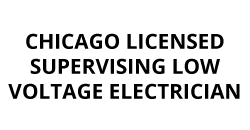 A licensed, supervising, low voltage electrician has the knowledge to install, maintain and repair all kinds of low voltage electrical equipment. The individual must pass a written examination that demonstrates they have satisfactory knowledge and technical training to perform or supervise work as a low voltage electrician under The Chicago Electrical Code.
RCDD on staff
An RCDD has been taught the importance of achieving an efficient, cost-effective, future-ready system, and adds credibility to your project by implementing a smart design.
Cost Effective
Kace Communications works with you to layout a smart, cost effective plan for your cabling needs.
IBEW
We are proud to be an IBEW Union Shop.
"Kace Communications came out to our company and re-ran all of our cabling. I can't be any happier! They are professional, neat, clean, and most importantly, have awesome customer service! Their timing was on point!"
---
2020-09-09T14:25:58-05:00
"Kace Communications came out to our company and re-ran all of our cabling. I can't be any happier! They are professional, neat, clean, and most importantly, have awesome customer service! Their timing was on point!"
https://kacecommunications.com/testimonials/adisn-dankha/
Get Connected

See how we can assist you in finding the best
a possible solution for your needs.